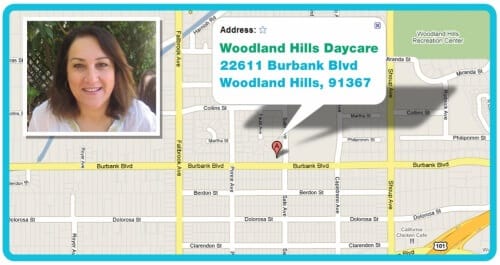 Thank you for choosing Woodland Hills Day Care
Mariam holds BS in French Language and an advance Diploma in Child Development services. Mariam has 11 years experience in the Childcare industry working closely with children between the ages of 6 weeks to 7 years.
Mariam Kaman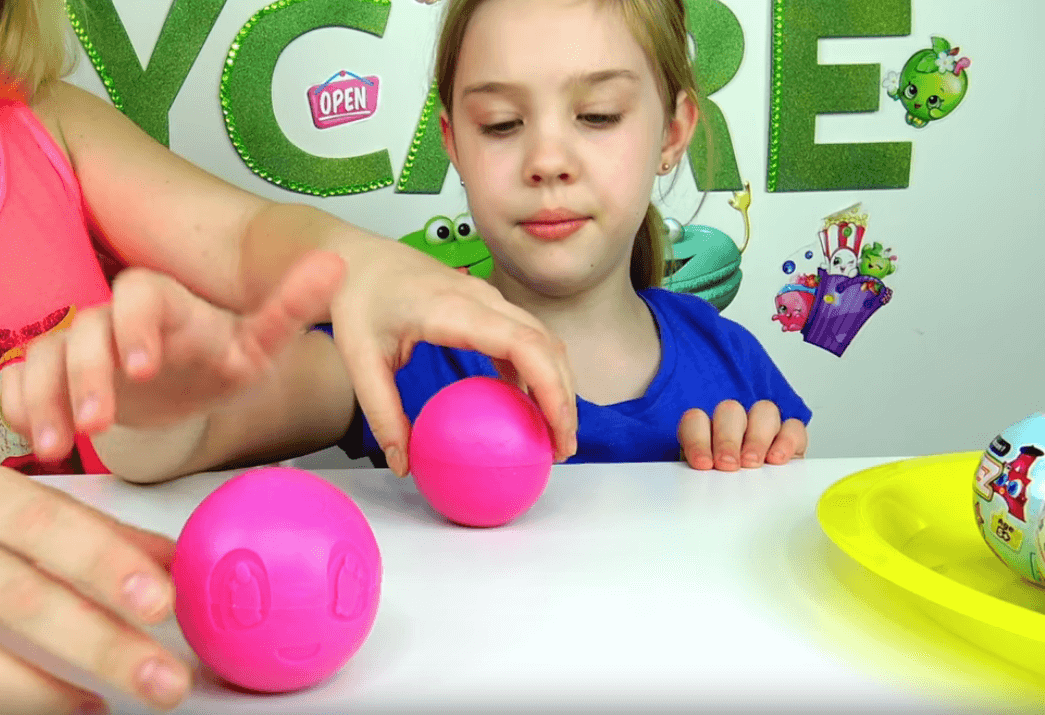 Woodland Hills Day Care offers a unique and different care than other child care centers in Woodland Hills and Calabasas and West Hills area.  We create an environment where children are safe, nurtured, loved, and encouraged to learn.
Read more about Woodland Hills Day Care



Welcome To
Woodland Hills Daycare
DEAR PARENTS,
I wanted to take a moment to thank you for choosing our Licensed Large Daycare Center for your blessed little child or children. As a mother of a beautiful child – Sara – I truly understand the importance of TRUSTING a provider to care for your child. As parents, we love our children so deeply, and we need the peace of mind that we've found a center where the staff truly cares about our children. At Woodland Hills Daycare, this is absolutely the peace of mind you'll get with your son or daughter enrolled at our center.
I look forward to the pleasurable days we will have together at Woodland Hills Daycare!
Mariam
For Parents
When you're visiting a potential site to find a child care for your child, pay attention to how the staff interacts with the children. Ideally, a caregiver should be on the floor playing with the kids or holding one on her lap. In their early years, babies need close, loving, interactive relationships with adults in order to thrive. That's why it's especially important that babies' first caregivers be warm and responsive, and that even in group care, infants and older babies get a healthy dose of one-on-one time. Ref:
8 Tips for Choosing Child Care
Dancing Towards Love
Do your kids ever watch dance videos on YouTube or TV and wonder where they can learn those moves? If there's one thing almost every child loves to do, it's dance! Anytime a kid hears music. Dance is a fantastic way for kids to stay active and have fun, and structured classes give them a chance to learn a variety of movements and styles while doing what they love! We at Woodland Hills Daycare have no shortage of creative and unique dance classes geared toward kids of all ages for your budding twinkle toes to try. We believe in allowing kids to be kids, and each class is geared toward boosting a child's self-esteem through dance and creative movement.
Welcome to Woodland Hills Day Care!
We want to welcome the community of Woodland Hills and Calabasas and West Hills to our website. Thank you for choosing Woodland Hills Day Care as your high quality and great child care provider.
Woodland Hills Daycare located in a leafy, residential area of Woodland Hills. Here at Woodland Hills Daycare we provide children aged from 3 months to 6 years old with educational and fun learning and development activities. We offer both full and part time day care, catering to individual requirements. We understand that choosing the right nursery for your child is a very important and sometimes, difficult decision, which is why we believe in giving each child a solid ground in which to develop their abilities, a chance to develop and deliver high standards of learning, help understanding friendships, feelings, cultures and lifestyles of others and the best start to the early years framework.
We Offer Full Child-Care Services
We Serve Breakfast, Launch , Dinner and Snacks.
Our day care are usually open from 7-7:30am to 6pm. If you are late after 6pm or closing time there is a fee usually something astronomical like $20 for every 5 mins late. Be sure to ask.
The ages of the children in long day care range from 6 months to 6 years though some may have age restrictions. For example, they don't accept any children under 1 years of age.
Do you provide lunch?
Do you provide Morning Tea? Afternoon tea?
Nappies?
What are your hours of operation?
What is the fee if we are late picking up our child?
Is it possible for a friend to pick up our child? Just in case of emergencies. Never know, you may one day need a co-worker to pick up your child. Things happen.
we are committed to giving every child the best possible start in life. Our quality early learning programs help children build the social-emotional, language and thinking skills they need to be successful in school and life. Children are encouraged to explore, discover, experience, and above-all have fun. Give your child the best start in life with Woodland Hills Daycare.
At Woodland Hills Daycare we offer Kindergarten and Preschool programs that give your family greater flexibility and convenience if and when it is needed. We are confident that our qualified teachers will provide tailored early learning programs that nurture your child's individual needs and interests. With Woodland Hills Daycare, your child can get ready for school and life.
We encourage families to take centre tours. Visiting us is the best way to meet our centre directors and key educators and learn more about our approach to early learning, our daily routines and check out our facilities and indoor and outdoor experiences offered.
It's completely normal to have a range of questions as you investigate care for your child. After all, you need to be comfortable with the choice you're making.
You're welcome to visit your local centre any time and the Centre Director will be very pleased to give you a tour. Alternatively, click here and book a tour through this site, or phone 818 441 2447.
Does Woodland Hills Daycare offers:
- A positive environment, where the children appear happy, content, and settled.
- A centre team which is qualified and experienced.
- A safe and secure environment.
- Staff that have quality relationships with children.
- A high standard of hygiene and cleanliness.
- Clear, daily communication about your child's routine and activities.
- Innovative and creative programs that assist development.
- Warm and friendly staff.
- Rooms that present a stimulating environment (for example, quality toys, books, and artwork).
- Feedback on children's progress.
Mariam Kaman
CEO & Founder
Mariam holds Bachelor Degree in French Language and an advance Diploma in Child Development services. Mariam has 15 years experience in the Childcare industry working closely with children between the ages of 6 weeks to 7 years. Mariam's enjoyment and passion for the childcare industry has provided her enthusiasm to continually learn and develop her skills and knowledge, enabling her to move up through the roles of assistant, group leader, to her new role of a Daycare manager and founder.
"One of my biggest motivation of my life is the next coming morning to meet my children and welcome them and hold them with open arms... :)" ~Mariam